The Real Spot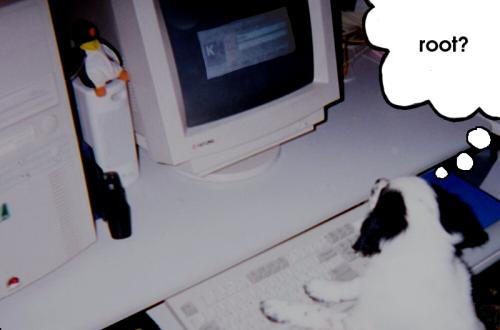 At a very early age, it was quite obvious that there was something just a little bit different about Spot.
Maybe there was something in the blood. Spot's sister, Cowdog, had a serious similarity to Dogcow, but the whole Mac/Moof arena never really appealed to Spot like it does to some. But if you break out a RedHat CD, Spot comes running. Maybe we should try Yellow Dog on the iBook sometime and see if the tail starts to wag.
Lately, Spot has been hanging out by the servers with a spiffy new Humans Are Stupid shirt from the cool pups at ThinkGeek. I think the petition asking them to carry caffeinated dog biscuts didn't work out too well though.
One last note, this reaction has been noticed when suggesting Windows based solutions: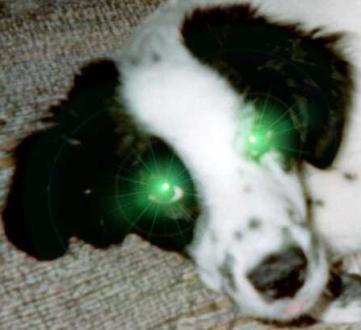 (Try a search for G'ould from Stargate if you don't recognize the signs.)